Save the Money!
Carpool To Work Or Home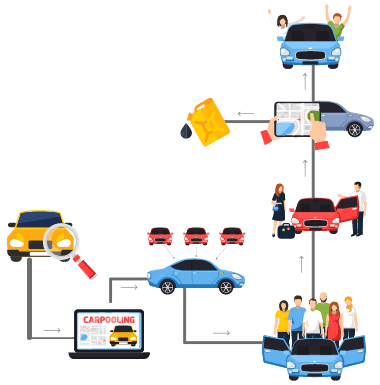 CrewCare Rideshare is an initiative to help employees to help each other to be safe and also to save on travel cost to work and back home only. It is a free Carpooling (car sharing) app where users can find as well as publish rides according to their schedule to reduce their overall travel cost. It can be used for any type of vehicle including cars, SUVs and Vans
This free CrewCare Rideshare app allows users to publish rides, book rides, or do both including round trips whenever they want, in a fast, and easy way, and connects them for a convenient travel experience on a single platform. The car owner sets cost and riders can pay in cash or paypal. The car owner keeps all the fees. CrewCare Rideshare service platform is free, therefore do not charge any fees to rider or driver ever.
This app is absolutely free! CrewCare Rideshare is an employee benefit provided by the employer where you work now if your employment ends, then this free employment benefits ends and your account will be cancelled.CrewCare Rideshare published this app as an initiative to help fellow people to ride through the economic crisis of 2022 and in the long-term to help reduce the human impact on the environment by promoting resource-sharing.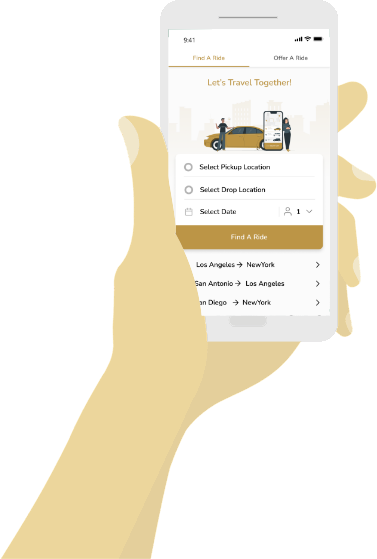 Users will be able to publish their ride by selecting pick up and drop locations.

Users will be allowed to book their seats in any published ride

A user can chat with ride publishers within the application in case of any delays or doubts.

User will be allowed to cancel one or more than one seats after booking in case of change of plans

User will be allowed to publish round trip in case of returning is fixed

While publishing ride user will get estimated time suggestion in case of selecting round trip departure date and time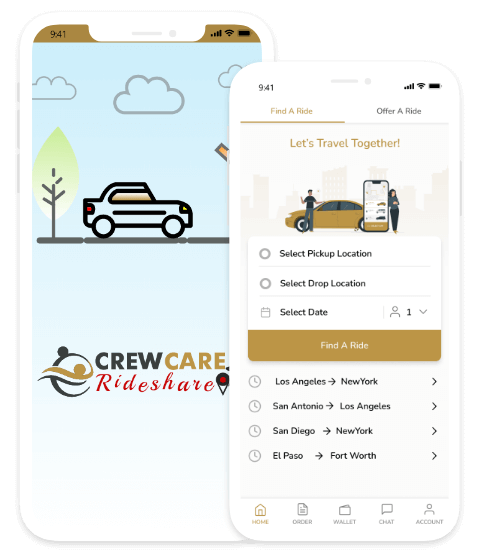 Download The App Now
CrewCare Rideshare is carpooling app where a user (vehicle owner) can publish a ride and another user(passenger) will book seats in the published ride.
In the app the user will also get estimated date & time suggestions, estimated fare per seat suggestions, offers, invite & save, cancel ride option, round trip option etc. to conveniently publish a vehicle or the need for a ride.



Follow us at
crewcareridshare@gmail.com